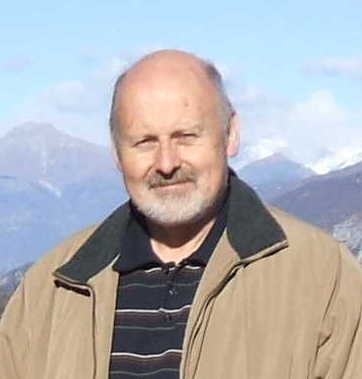 Pete Stone passed away on the 26 June 2021 after increasingly failing in health since Christmas. All his family were able to be with him at the end which probably wouldn't have been the case a few months ago because of Covid restrictions.
His funeral was held on Tuesday 20 July at the Westerleigh Crematorium in Bristol, England. Both his brothers were able to make it from Spain although it was not easy. The service was also recorded to allow more people to "Attend".
Pete was probably the only English member of the Stone family with whom many of us had shared our interest in the family's history via correspondence or visits to his home in Bristol. We are especially indebted to him for information and documents which added greatly to our knowledge. Our common heritage went back to James Stone (1743-1798) and Anna Cennick (1721-1767) and divided between two of their sons: Thomas (1753-1831) in our case and Ignatius (1757- ) for Pete.
Our thoughts at this time are very much with his wife Pam, their sons Chris, Nick and Ben and their eight grandchildren.