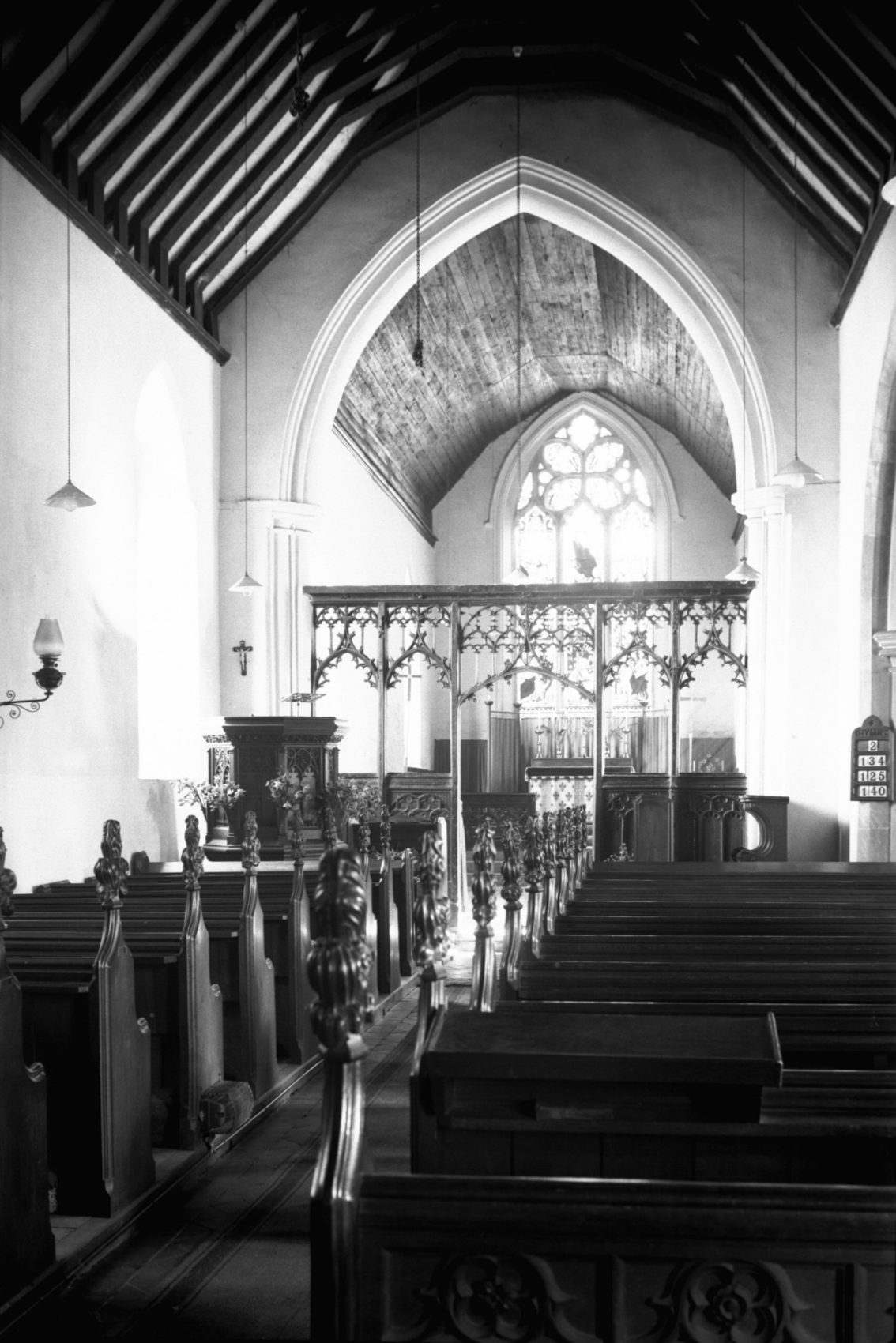 Charles Alexander Hope (1842-1922) was the son of James Hope and Emma Stone and after winning a "Tasmanian Scholarship" went to St John's College, Cambridge where he graduated B.A. in 1867. He was then ordained Deacon and served as a curate in the parish of Roehampton, Surrey. After being ordained Priest in 1868 he moved to Hellesdon St Mary in Norfolk in 1870 and in the same year married Louisa Chambers Roe (1846-1906). In 1892 he became Rector of nearby St Edmund's, Taverham where he died in 1922.
Charles and Louisa had one son and seven daughters who were all born while they were living at Hellesdon. They were: Charles Leslie Hope (1872-1876), Mary Louisa Hope (1873-1958), Grace Agnes Hope (1875-1876), Alice Dorothy Hope (1876-1947), Edith Muriel Hope (1878- ), Margaret Somerville Hope (1880-1956), Emma Beatrice Hope (1883-1973), Frances Mildred Hope (1885-1954).
Two of the children died while they were still very young: Charles Leslie Hope and Grace Agnes Hope.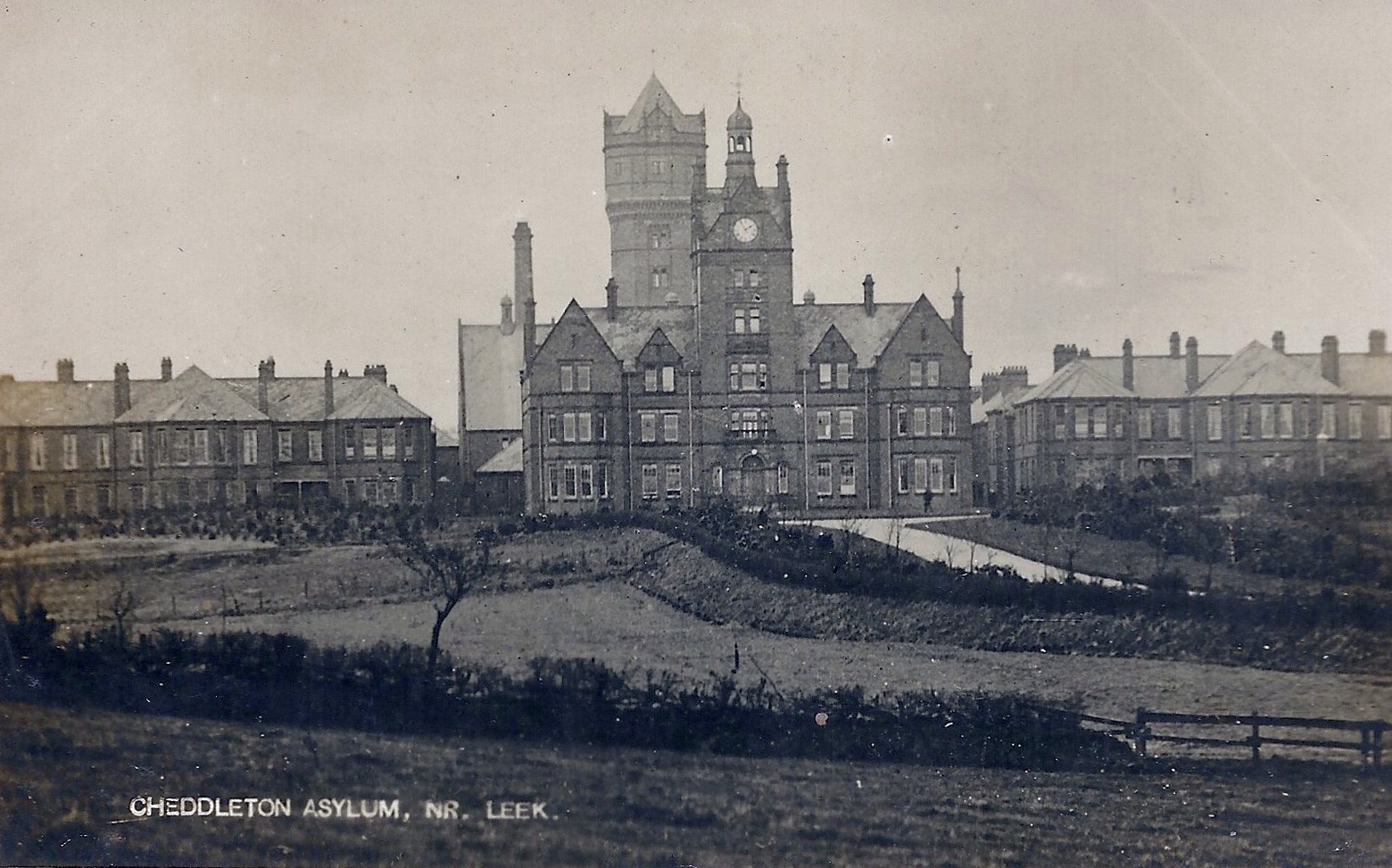 In the 1901 Census we find that two of the girls were employed at the Cheddleton Lunatic Asylum in Staffordshire: Mary Louisa Hope (aged 27) in the kitchen and Margaret Somerville Hope (aged 20) as a Nurse.
Construction of the Cheddleton Asylum commenced in 1895 and was unusual in that it was a self-contained and self-sufficient village with farms and workshops, generating its own electricity and with its own water supply including a water tower 41 m tall.
Ten years later the 1911 Census shows that Mary Louisa was still involved with cooking but was now a Confectioner and Restaurateur (sic) at 14 Queen Victoria Street, Reading, Berkshire in partnership with Helen Philippa Jeffery. They also employed a young woman (Emily Beatrice Holloway, aged 18) as the cook in the Restaurant and another (Louisa Ann Hall, aged 22) as a Housemaid and Waitress.
Mary Louisa Hope did not marry but Margaret Somerville Hope married Albert Frederick Gillbee in 1910, Frances Mildred Hope had already married Herbert Sydney Erskine Austin in 1906 and Edith Muriel Hope would marry Percy Jump in 1913. (see below)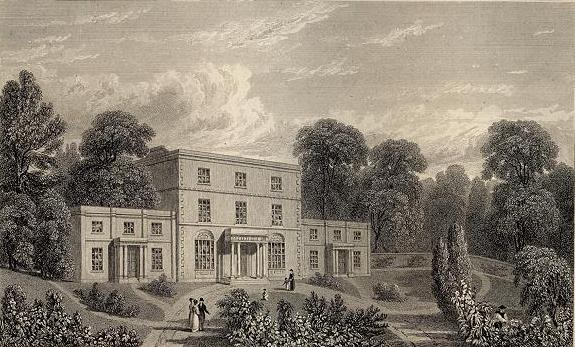 Alice Dorothy Hope followed in the Hope family's tradition of scholarship. She was a student at Cheltenham Ladies' College, where she was a boarder in Cambray House, and passed the London University Matriculation examination in June 1895.
Then in the 1911 Census records we find that Alice Dorothy Hope is an Assistant Teacher at the Princess Helena College in Ealing. This school had been founded in 1820 in London for the daughters of officers who had served in the Napoleonic Wars and the daughters of Anglican clergy. Princess Helena, the third daughter of Queen Victoria became President of the College in 1874 and was named in her honour in 1879.
The College moved to new buildings in Ealing in 1882 which were officially officially opened by Princess Helena. In 1935 the College moved to Temple Dinsley in Hertfordshire and is now becoming co-educational, having accepted boys since September 2019.
Alice Dorothy Hope died on 7 January 1947 in the Anglo American Hospital in San Isidro, Lima Peru but I don't know what was the reason for her being there.
Frances Mildred Hope m Herbert Sydney Erskine Austin
Although the youngest of the daughters Frances Mildred was the first to get married. She was twenty-one at the time and her husband was nearly thirty-seven and an electrical engineer. Their wedding was in 1906 in the St Faith's Registration District in Norfolk which at that time included Taverham so it is likely that her father was the celebrant.
Frances and Herbert had two children: Bertha Frances Mary Austin was born 1 Aug 1907 and Charles Herbert Austin on 3 Nov 1910, both in St Faith's, Norfolk.
Frances Mildred died on 19 June 1954 and Herbert Sydney Erskine on 17 March 1955 both in North Walsham, Norfolk.
Bertha Frances Mary Austin was a Practising Midwife and did not marry. She died in Folkstone, Kent on 29 October 1981.
Charles Herbert Austin was a Chartered Accountant and married Pauline M. Lindley-Jones in 1940 at Bromley, Kent. Pauline was born in Bromley 23 September 1915. Charles Herbert died in Chislehurst, Kent on 20 October 1990.
Margaret Somerville Hope m Alfred Frederick Gillbee
Margaret Somerville Hope also married an older man. At the time of their wedding she was thirty and Alfred Frederick Gillbee was a forty-year-old assistant bank manager. Again the wedding was in St Faith's Registration District so was probably held at Taverham.
Albert Frederick died in 1952 and Margaret Somerville on 29 Jan 1956 both in Devonshire. As far as I know they had no family.
Edith Muriel Hope m Percy Jump
Edith Muriel Hope was thirty-five when she married Percy Jump in 1913 and the wedding was in the St Faith's Registration District. Percy was twenty-six, having been born in Sheffield, 29 April 1887.
They had two children: Peter Alexander Edward Jump, born 25 July 1015 in Warwickshire and Phyllis Mary Muriel Jump, born 14 December 1919.
Peter Alexander Edward Jump married Sheila Maureen Watson at Wylam, Northumberland, England on 30 March 1940. Sheila was born at Wylam, Northumberland on 30 April 1917 and died at Hull on 17 June 1973. They had three children and in 1954 were living at Glass House Green, Wentworth, South Yorkshire.
Peter A. E. Jump married Winifred R. Alford in 1975 and died on 12 August 1991 in Bedford. Winifred died in 2006.
If anyone can help me to fill out this account I would be delighted to hear from them.